At Home Laundry Subscription Service in Central North Carolina
Never Stress About Laundry Again
Congratulations, you just folded your last fitted sheet, ever.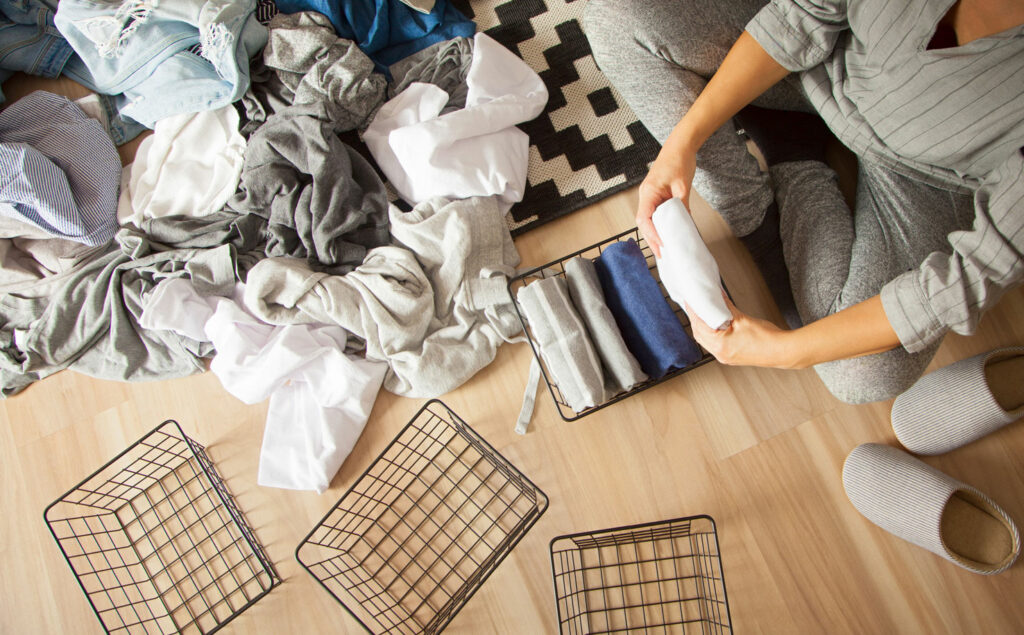 Between school soccer games and family dinners, your life is a whirlwind of responsibilities. You dream of a weekend where you can spend an afternoon relaxing on the porch with your partner or chasing your kids around the yard. Instead, you spend it alone in the laundry room, turning over mountains of dirty towels and folding sports jerseys while the rest of the family relaxes without you.
The pressure to stay on top of laundry creates daily stress and keeps you away from the things you love most. The hours you spend washing and folding are precious moments you'll never get back – but what if you could have a clean closet and more spare time?
done4Ulaundry makes you the family hero by delivering fresh, airy laundry on time and at a great price. No more wrestling the fitted sheet into submission. No more watching your kids enjoy playtime through the laundry room window. No more devoting hours to matching lost socks.
Pick the Perfect Laundry Plan for You
Affordable laundry services that fit your life
Weekly Subscriptions
Pay Per Use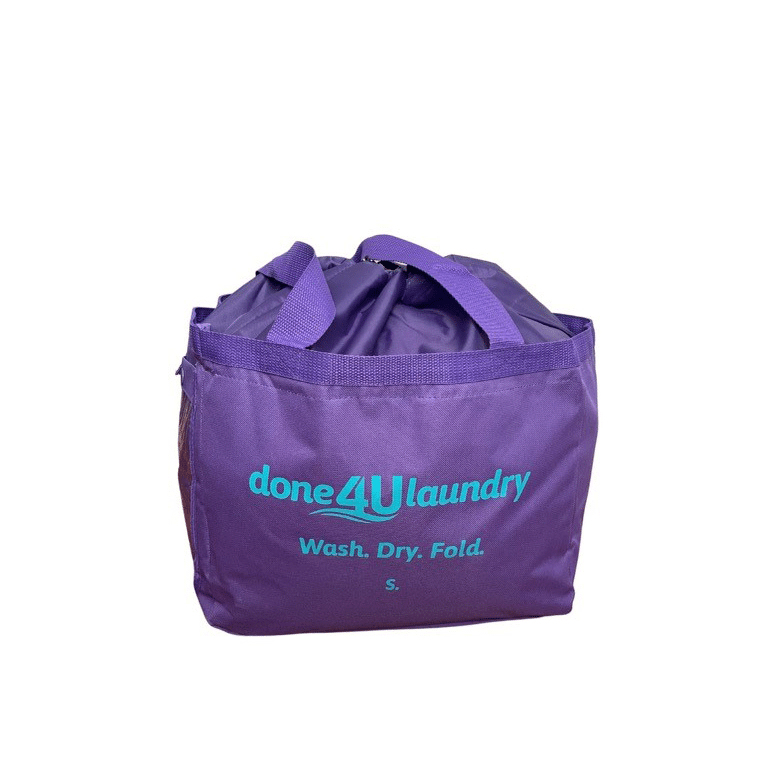 Small
Perfect for: Students, singles, retirees
Free Pickup or Dropoff at our Burlington & Chapel Hill Locations
Large
Perfect for: Couples, roommates, athletes
Free Pickup or Dropoff at our Burlington & Chapel Hill Locations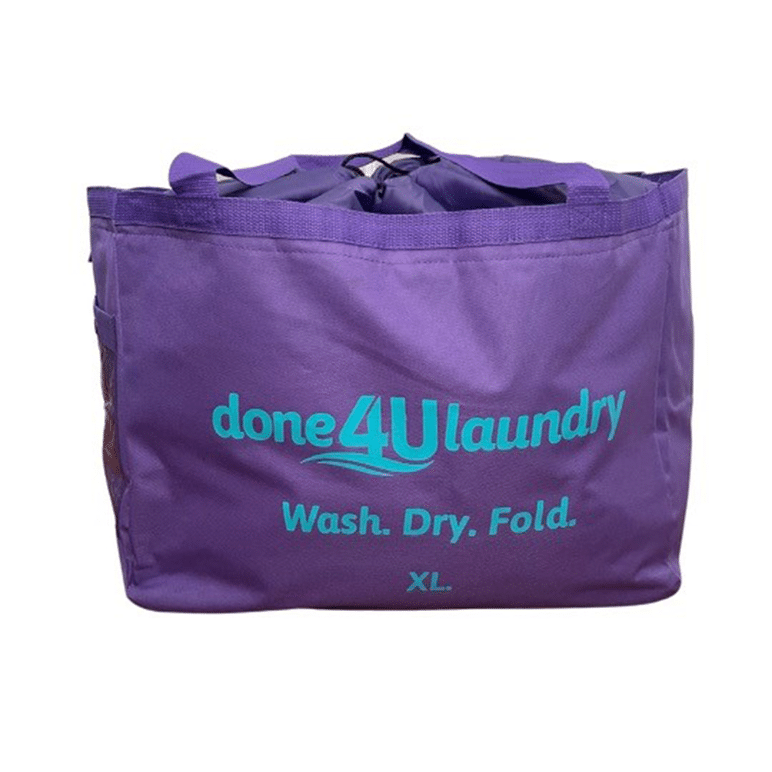 Extra Large
Perfect for: Families, Airbnb hosts, small businesses, sports teams
Free Pickup or Dropoff at our Burlington & Chapel Hill Locations
Looking for Dry Cleaning services?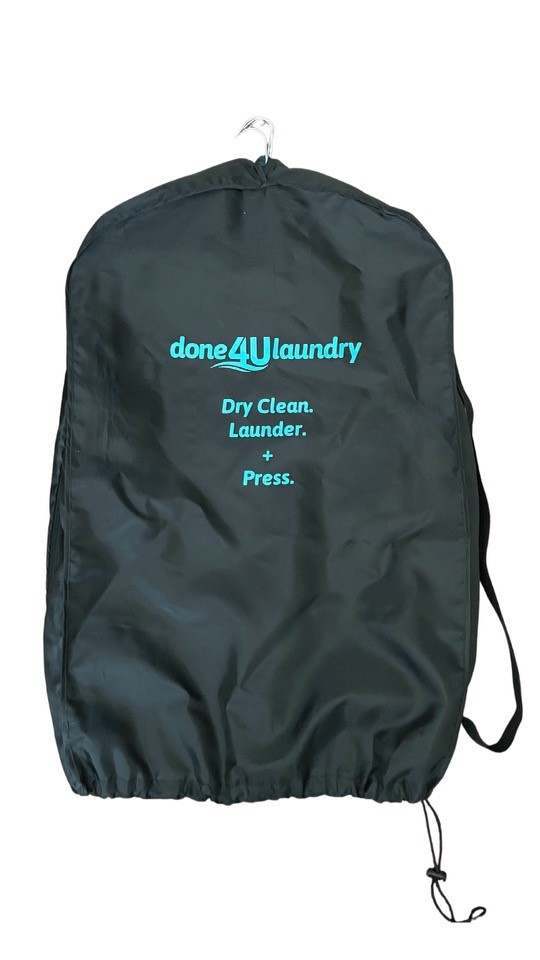 We also offer professional dry-cleaning services for your convenience. Just place an order in your app or drop it off at one of our physical locations and we'll take care of the rest!
Quit Letting Laundry Steal Your Precious Time
Doing laundry is a thankless job. The weekly chore of cleaning, folding and organizing your family's clothes goes largely unnoticed; in fact, what your family is more likely to notice is the fact you spend hours each week away from them.
done4Ulaundry puts you back in the narrative as the superhero who somehow manages to get all the clothes washed and dried while never missing a moment of your family's life.
All your laundry, done in less than a day.
done4Ulaundry offers a premier laundry-subscription service. We don't just "do laundry," we clean and care for your clothing and linens so you can live life and do something more meaningful with your time.
Customized service to meet your taste and preferences

Options for standard or premium detergent
Options for sensitive skin
Options for scented, unscented, or no softeners
Options for dry clean or wash and fold

We pick up and drop off laundry between 7:00 a.m. – 7:00 p.m.
6-point inspection – sort colors, check pockets, count items.
Handled carefully by trained cleaning specialists.
Your clothes are washed separately from all others. We don't wash your clothes with other peoples' clothes.


Read What People Are Saying About Us
How to Keep Expensive Clothes Looking Like New - Sweaters, Fleece Jackets, Uniforms, and More
Have you ever had your favorite sweater fade or shrink over time? You used to look forward to wearing it, but not it's worn out and doesn't fit? You can avoid all of that! If you want to keep all of your clothes looking new and smelling fresh, then this guide is for you!
Looking for Laundry Services For Your Business?
When you need your hotel sheets or uniforms washed, done4Ulaundry has you covered for all your commercial laundry service needs!