Professional Laundry Delivery Service In Central North Carolina
Take Laundry Off Your To-Do List
Subscriptions to get your laundry picked up, cleaned, folded, and returned within 24 hours
Clean Laundry
in 24 Hours
Professionally
Cleaned Clothes
Affordable Service
Why are you still wasting so much time on laundry?
The average family spends an entire day just on laundry per week. That's a full day wasted on loading, washing, sorting, and folding clothes. And when you're struggling to find time to enjoy life, we know laundry gets in the way. That's time you should be spending with your family and making memories with the people you love. Don't waste another weekend doing laundry.
It's time to take laundry off your to-do list.
Never waste your time doing laundry again
24 Hour Turnaround

We will pick up and have your laundry returned to you fresh, clean, folded, and ready to wear again within 24 hours. Just choose your pickup day and time and you're good to go! You'll never be behind on laundry again.
Professionally Cleaned Laundry

Say goodbye to the sock gremlins. Our team of experts will make sure all your laundry gets returned to you sorted, washed, dried, and folded – no missing socks.
Variety of Laundry

We wash all kinds of laundry, from clothes to fine bed linens. We offer flat rate "All-U-Can-Stuff-Bags" that you can jam full of your laundry. Have something delicate or not sure if something is washable? Check out our FAQ here!
Clean Laundry for Everyone
For Home
For Business
Up to 45lbs of Laundry
1 dirty laundry pickup weekly
Professionally cleaned
Next day clean laundry
Loyalty pricing
Get multiple subscription bags
$55
per week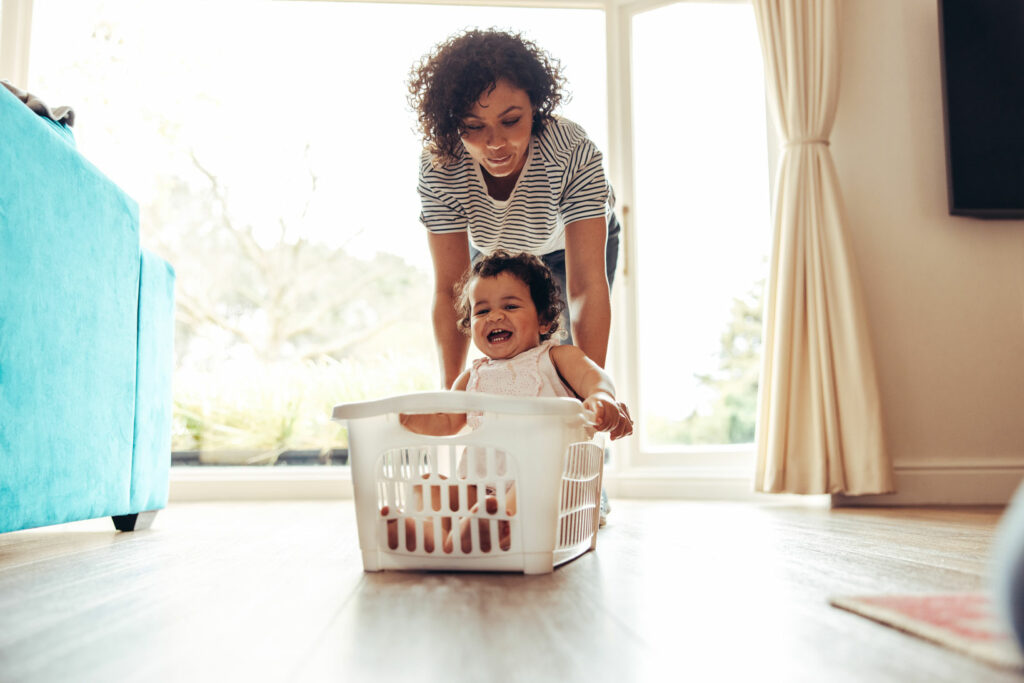 Automatic no-haggle pricing
Cash flow friendly
Improve your look
3 pickups weekly
3 clean laundry deliveries weekly
Starting at
$90
per week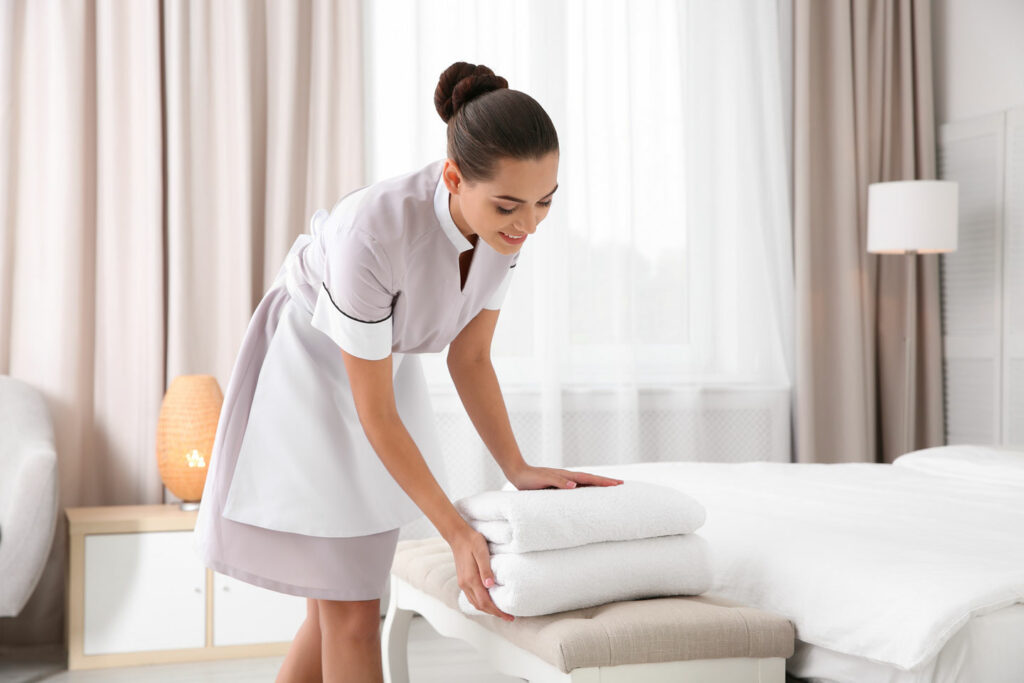 Nobody wants to waste their life doing chores
We know what it's like to waste every weekend doing chores. That's time you should be resting or getting out and having fun, not folding endless amounts of laundry.
Which is why we founded done4Ulaundry. done4Ulaundry provides a weekly laundry service that gives you time back in your week for work and family. In just the last year, we've served over 9,000 families and businesses in the North Carolina Research Triangle and Piedmont Triad.
The Stress-Free Laundry Plan
Stuff your bag

Fit up to 45lbs of laundry into each of your All-U-Can-Stuff subscription bags. Want to see our 3 industry leading subscriptions bags? Click here.
Get secure pickup

Our professional drivers will securely pick up your laundry.
We do your laundry

Get your laundry done4u! We will sort, wash, dry, and fold your laundry.
Get your clean laundry back in 24 hours

Your fresh clothes will be delivered back to you the next day! We'll even text with you with your delivery status.
About
Cleaning laundry is slow, aggravating, and time-consuming. Most people give up a whole day of their week to dirty laundry. Done4Ulaundry is a weekly laundry subscription service to simplify life for busy professionals and families.
We pick up your dirty laundry, carefully wash and fold it, then deliver it back the next business day so you can stop worrying about your endless mountains of laundry and do something meaningful with your time.
Formerly known as Clean & Press 4 Less, we are here to serve Central North Carolina – the Piedmont Triad and Research Triangle.
Read What People Are Saying About Us
Xander Lynch

First, the place is incredibly tidy, love this! Second, smiles greeted me at the time I dropped off my first load of laundry. And third,…Read More »
Nan Rose

Excellent job. On time. Reasonable price. Convenient. Super friendly staff. They are now my "go to" cleaners. Highly recommend!!!!
Charles Hill

This Dry cleaner is the best. Same day pickup. Top notch customer service. Clothes come back very clean and pressed. Easy access to the…Read More »
Victoria Davis

Awesome Laundry service. They will pickup and deliver within 24 hours. You can also drop it off and pick it up yourself. They ha e…Read More »
S L

Amanda is the absolute best! She's always warm and friendly. I think it says a lot about businesses who hire and keep really good people….Read More »
Free Guide
How to Keep Expensive Clothes Looking Like New – Sweaters, Fleece Jackets, Uniforms, and More
Have you ever had your favorite sweater fade or shrink over time? You used to look forward to wearing it, but not it's worn out and doesn't fit? You can avoid all of that! If you want to keep all of your clothes looking new and smelling fresh, then this guide is for you!

Download Now

Looking for Laundry Services For Your Business?
When you need your hotel sheets or uniforms washed, done4Ulaundry has you covered for all your commercial laundry service needs!

Learn More